Singapore Exchange plans to launch more India-based products to provide opportunities for global investors interested in tapping the Indian market.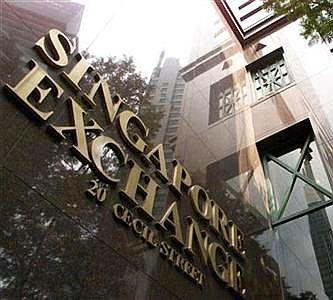 The bourse is mainly encouraged by the response from investors for the SGX-Nifty futures and options, according to a company official.
"There is a growing interest among global investors to get access into Indian markets and products. That is driving our behaviour and our reason to launch India-based products," Singapore Exchange (SGX) Senior Vice President Rama Pillai told PTI.
He said opportunities are being evaluated for launching more India-based products.
"India is an important market for us. We are looking to further develop our relationship with the market place in India," Pillai said.
He is also the Deputy Head of Sales and Clients at SGX.
Related to the Indian market, the bourse already has some products including SGX-Nifty futures and options, SGX MSCI India Index Futures and future contracts for INR/USD currency pair.
While announcing Asian foreign exchange futures for deliverable and non-deliverable currencies – including for INR/USD – in October last year, SGX had said this instrument offers global investors a transparent, margin-efficient and well-regulated market place.
According to the exchange, index futures including SGX MSCI India provide global investors deeper and more extensive reach into Asia's emerging markets.
SGX offers its clients the world's biggest offshore market for Asian equity futures, centered on Asia's three largest economies – China, India and Japan, according to its website.
More than 40 per cent of the companies listed on SGX are from outside of Singapore.