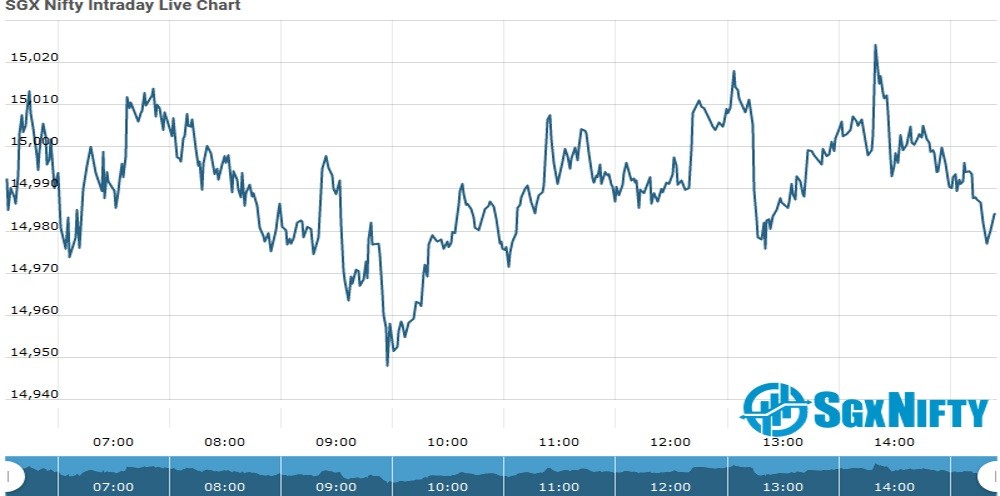 The  SgxNifty Future is trading at 14,984.20 with +0.84% percent or +124.20 point. The Nikkei 225 Future is trading at 29,538.00 with +0.42% percent or +125.00 point.The Hang Seng Future is trading at 28,415.00 with a loss of -0.78% percent or -224.00 point.
TODAY'S FACTORS AND EVENTS
IDFC First Bank posted mixed Q4 results. The net interest margins are strong at over 5 percent, but the return ratios remain weak. On assets quality picture V Vaidyanathan, Managing Director and CEO of the company said, "Broadly, quarter-to-quarter nothing has fundamentally changed because we already reported pro forma NPA."
"If we see what was to the bank prior to the COVID say in December of 2019 to now, our gross NPAs have gone up to about 160 basis points because of COVID, and net NPA went up by about 100 points or so. When we talk about the lower order customers like consumer durables, two-wheelers etc. we do see assets stress there and we have seen that our NPA on those segments are grown up."
PREVIOUS DAY ACTIVITY
For the day the  nifty closed at 14,937.45 up with +0.77% percent or +114.30 point.Nikkei 225 is trading at 29,518.34 up with +0.55% percent or +160.52 point. Hong Kong's Hang Seng is trading at 28,524.14 with a loss of –0.30% percent or –86.51 point.
WORLD MARKETS
For the day the Dow is trading at 34,777.76 up with +0.66% percent or +229.23 point. The S&P 500 is trading at 4,232.60 up with +0.74% percent or +30.98 point. The Nasdaq Composite is trading at 13,752.24 up with +0.88% percent or +119.39 point.
In other parts of world, Japan's Nikkei 225 is trading at at 29,512.00 up with +0.53% percent or +154.18 point. Hong Kong's Hang Seng is trading at 28,529.74 with a loss of –0.28% percent or ?80.91  point. China's Shanghai  Composite is trading at 3,411.85 with a loss of –0.21% percent or –7.02 point. India's BSE Sensex is trading at 49,555.98up with +0.71% percent or +347.47 point at 12:15 PM.